Neutrik
NAHDMI-W-B Panel Mount Adapter
Item:

ACC0009843-000
Product information - Neutrik NAHDMI-W-B HDMI Adapter
HDMI feedthrough in black D-shape housing
Neutrik NAHDMI-W-B HDMI panel mount adapter in black D-shape housing is used for transmission of digital TV and PC video formats including HDTV. Its shielded system ensures noise immunity, EMI protection and thus a flawless transmission.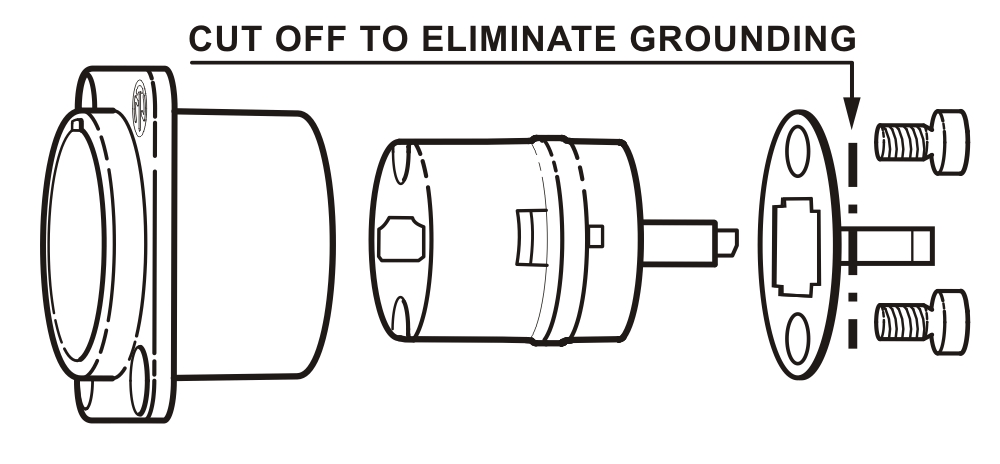 In addition, the adapter has removable ground connection:

The locking mechanism on the inside prevents the cable from slipping out and thus provides a secure hold for HDMI plugs. In combination with the corrosion-protected gold-plated contacts, the adapter contributes to a clean and robust cabling.
A product with the usual Neutrik quality and stability.
Separately available accessories for Neutrik NAHDMI-W-B HDMI Installation Adapter at MUSIC STORE professional:
Specifications:
Gender: female
Latch: Push-Pull
Mounting direction: Front or rear mounting (max. 2 mm panel thickness)
Housing shape: D
Lifetime: > 1000 mating cycles
Housing: Zinc diecast (ZnAl4Cu1)
Flammability: UL 94 V-0
Standards compatibility: HDMI 2.0
Temperature range: -25 °C to +85 °C
IP65 in mated condition with NKHDMI and SCDP sealing
Features:
Manufacturer: Neutrik
Socket Type: Bushing Adapter
Built-In Socket: Yes
Material: Black Chrome Metal
Contacts: Gold-plated
Colour: Black
Neutrik NAHDMI-W-B Panel Mount Adapter
Neutrik NE8FDX-P6

Compare with similar products
Department Information - Accessories
Music Store professional in Cologne
DV247 Music Store in London
One of the most modern logistic centres