For D-shaped enclosures, 8 cutouts, 30° forward-turned, M3 mounting holes, design: 19", height units: 1 HU, color: black.
All product info
Product information - Neutrik NZP1RU-8 Panel
NZP1RU-8 occupied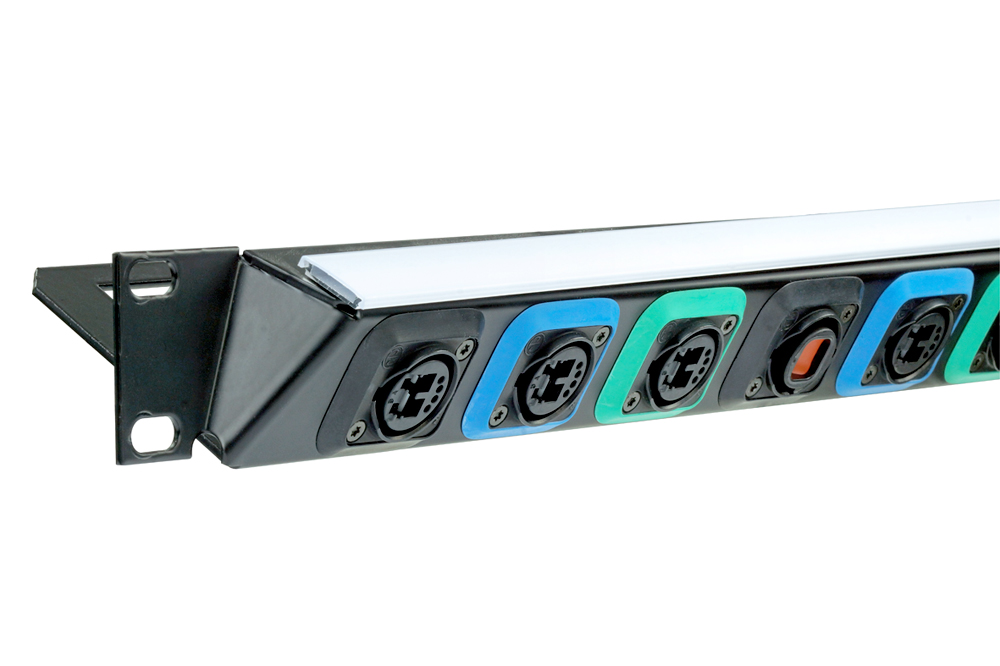 For racks
The Neutrik NZP1RU-8 panel has 8 cutouts for D-shape enclosures and M3 mounting holes. It is especially suitable for harsher environments as it protects the receptacle connectors from dirt and water. This keeps them performing under any condition. Since the panel is also tilted forward by 30°, it offers better kink protection for inserted cables. Mechanical loads therefore have less of an impact.
Specifications:
Design: 19"
Height units: 1 HE
Features:
Manufacturer: Neutrik
Colour: Black
Neutrik NZP1RU-8 Panel
Department Information - Accessories
Music Store professional in Cologne
DV247 Music Store in London
One of the most modern logistic centres