Neutrik
SE8FD Mounting Kit
Item:

ACC0010026-000
For D-Series etherCON receptacles, Housing: Zinc diecast, Sealing gasket and Locking element: EPDM, Shell plating: Chromium.
All product info
Product information - Neutrik SE8FD Mounting Kit
For D-Series etherCON chassis connectors
Neutrik SE8FD mounting kit is suitable for etherCON D-Series chassis connectors. Together with Neutrik NE8MC-1 cable connector protection an IP54 connection can be created. This is then protected against splash water and only allows a small amount of dust to penetrate. This also ensures a secure connection in outdoor areas.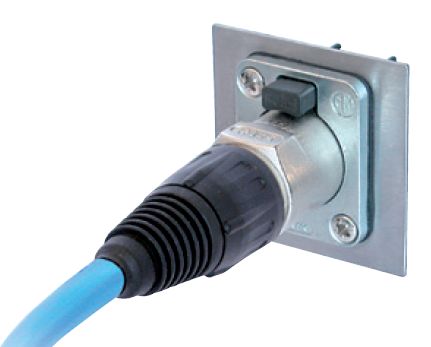 Specifications:
Housing: Zinc diecast (ZnAl4Cu1)
Sealing gasket and Locking element: EPDM
Shell plating: Chromium
Neutrik SE8FD Mounting Kit
Compare with similar products
Department Information - Accessories
Music Store professional in Cologne
DV247 Music Store in London
One of the most modern logistic centres