Sommer Cable
DZGR-0600-GN-GN Video Patch Cable 6 m
Item:

ACC0009090-000
Plug A: BNC, Plug B: BNC, Contacts: gold-plated, Cross-section: 0.88 mm², Shielding: double, Jacket: PUR.
All product info
Product information - Sommer Cable DZGR-0600-GN-GN Video Patchkabel 6 m
Green - Green
Specifications:
PUR sheath Ø: 7.10 mm
Inner conductor: 0,88 mm²
Color: green/green
Sommer Cable DZGR-0600-GN-GN video patch cable with 6 m length is ideal for professional use. It is made of SC-Vector Plus DZ video cable and equipped with Neutrik BNC connectors. Optimal for 6G-SDI and large transmission distances.
Cable by the meter: SC-Vector Plus DZ
The SC-Vector Plus DZ convinces with numerous advantageous features. Excellent signal transmission is ensured by the foamed insulation and a double shielding of two copper braids on top of each other, each with 100% coverage, which provide reliable protection against interference. This also enables interference-free signal quality over long distances. Outdoor use is also no problem. The UV-resistant, notch-proof PUR jacket with rodent protection protects the cable interior from damage and makes it a durable companion. At the same time, it has a high degree of flexibility, which makes installation and stowage completely uncomplicated.
Neutrik NBNC75BWU13
The DZGR features the NBNC75BWU13 BNC connector from Neutrik. This was specially tested for HDTV suitability for ARD and ZDF and has proven itself in use. With excellent cable protection and strain relief, the connector is absolutely robust and can withstand even higher loads. In addition, the gold-coated ground contact increases the service life due to its corrosion resistance. The NBNC75BWU13 is rounded off by its absolutely advantageous handling. Its slim design is especially recommended for a high mating density.
SC-Vector Plus DZ
Neutrik NBNC75BWU13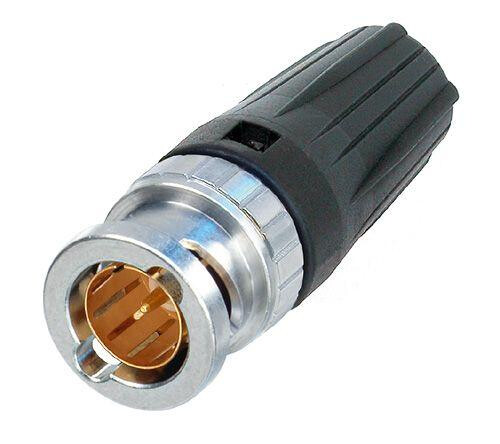 Neutrik BST-BNC5 Cover cap for BNC
Features:
Manufacturer: Sommer Cable
Colour: Green
Cable Length (m): 6
Socket Side A: BNC
Socket Side B: BNC
Cable Cross-Section: 0 - 1
Category: Professionel
Sheath: PUR
Sommer Cable DZGR-0600-GN-GN Video Patch Cable 6 m
Compare with similar products
Department Information - Accessories
Music Store professional in Cologne
DV247 Music Store in London
One of the most modern logistic centres