Sommer Cable
SGMF-0600-SW Microphone Cable 6 m
Item:

ACC0008319-000
Connector A: XLR 3 pin f., Connector B: XLR 3 pin m., Cross section: 0.22 mm², helical shield, jacket: PVC.
All product info
Product information - Sommer Cable SGMF-0600-SW Mikrofonkabel 6 m
Stage 22 Highflex
The Sommer Cable SGMF-0600-SW microphone cable with a length of 6 m is especially suitable for stage and home recording. Its good workmanship with high-quality materials makes it an excellent music accessory and reliable companion. It is made of the proven Sommer Cable Stage 22 Highflex microphone cable and Neutrik connectors.





Microphone cable Stage 22 Highflex by the meter

The Stage 22 Highflex withstands high mechanical stress. This is ensured by a robust PVC outer jacket sorgt. At the same time, it is extremely soft and flexible, which allows for good reeling and winding properties.

The use of fine strands ensures high transmission quality and a dense copper spiral shield protects against interference signals. It has an optical coverage of 99%, far exceeding the usual 85%, thus maximizing protection. Its symmetrical signal transmission makes it extremely insensitive to interference, even over longer distances. Cables with symmetrical signal transmission have another conductor carrying the useful signal, through which the same voltage is sent, but whose oscillations are mirror-inverted. Any interference thus has an even effect on the signal conductors. However, since the useful signal consists of opposite-pole voltage values, the interference is practically cancelled out by difference formation.

Neutrik NC3FXX and NC3MXX

The cable is rounded off by Neutrik connectors in their usual good quality. These are the XLR socket NC3MXX and the XLR plug NC3FXX, which have user-friendly features in addition to their quality.

The silver-plated contacts ensure good conductivity. Both connectors have a slim, ergonomic design, which makes them suitable for tight spaces. In addition, marking options by means of coloured rings and clamping sleeves ensure clarity when using many cables.

The XLR connectors are designed to be a good choice even under tougher conditions. They have a robust, durable die-cast metal housing and a cable grommet with polyurethane kink protection. This protects against kinking or tearing even under mechanical stress.

NC3FXX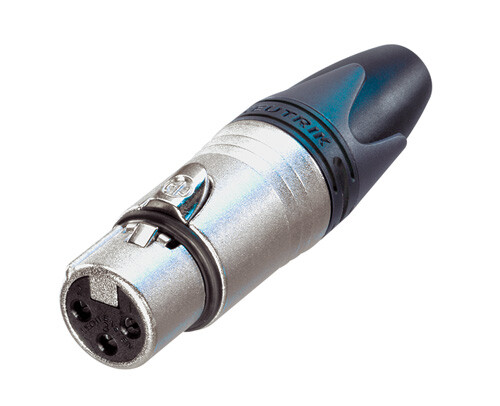 NC3MXX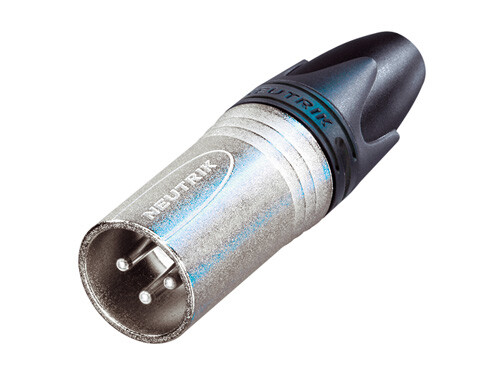 Features:
Manufacturer: Sommer Cable
Colour: Black
Manufacturer series: Stage 22
Cable Length (m): 6
Socket Side A: XLR 3 Pole female
Socket Side B: XLR 3 Pole male
Cable Cross-Section: 0.22
Contacts: Silver-Plated
Category: High Standard
Cable Type: Microphone Cable
Sheath: PVC
Shielding: Spiral Shielding
Sommer Cable SGMF-0600-SW Microphone Cable 6 m
Compare with similar products
Department Information - Accessories
Music Store professional in Cologne
DV247 Music Store in London
One of the most modern logistic centres