Sommer Cable
VTGR-1000-GN-WS Video Patch Cable 10 m
Item:

ACC0009357-000
Color cable: green, color grommet: white, connector A: HDTV BNC male, connector B: HDTV BNC male, jacket: PVC, cross section: 0...
All product info
Product information - Sommer Cable VTGR-1000-GN-WS Video Patchkabel 10 m
Green - White
Specifications:
Color cable: green
Grommet color: white
Connector A: HDTV BNC male
Connector B: HDTV BNC male
Cross section: 0.8 mm²
The Sommer Cable VTGR-1000-GN-WS is a flexible video patch cable with high quality BNC connectors from Neutrik. The cable used is the SC-Vector 0.8/3.7, which impresses with good signal transmission even over longer distances.
Cable by the meter: SC-Vector 0.8/3.7 HD-SDI
The SC-Vector (RCB) is suitable for OB vans, digital TV, sports events, Live shows or other large events. It ensures digital SDI/HD-SDI/3G-SDI long-distance transmission. The low attenuation values allow up to 30% longer transmission distances. Its double shielding of AL/PT foil and copper braiding provides complete coverage and reliably repels interference signals penetrating from outside. This, together with a cable made of oxygen-free copper, ensures clean and safe signal transmission. The PVC jacket is both rugged and versatile, providing both stability and ease of use.
Neutrik NBNC75BLP9
The VTGR is equipped with Neutrik's NBNC75BLP9 BNC connectors. This was specially tested for HDTV suitability for ARD and ZDF and has proven itself in use. With excellent cable protection and strain relief, the connector is absolutely robust and can withstand even higher loads. In addition, the gold-coated ground contact increases the service life due to its corrosion resistance. The NBNC75BLP9 is rounded off by its absolutely advantageous handling. Its slim design is especially recommended for a high mating density.

SC-Vector 0.8/3.7 HD-SDI
Neutrik NBNC75BLP9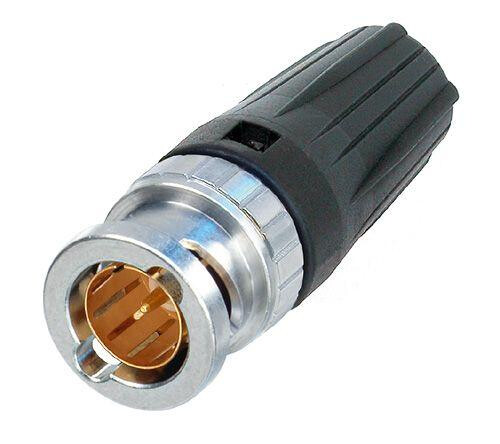 Features:
Manufacturer: Sommer Cable
Cable Length (m): 10
Socket Side A: BNC
Socket Side B: BNC
Cable Cross-Section: 0 - 1
Sheath: PVC
Sommer Cable VTGR-1000-GN-WS Video Patch Cable 10 m
Neutrik NKUSB-1 Patch Cable 1 m

Compare with similar products
Department Information - Accessories
Music Store professional in Cologne
DV247 Music Store in London
One of the most modern logistic centres