Product information - Sonible smart:EQ 3
Multitrack EQ based on artificial intelligence and spectral analysis
Main features:
Software plugin with self-learning smart:engine
Spectral balance: smart:filter for a balanced result in a few seconds

Spectral hierarchy: cross-channel tuning of multiple tracks

Running analysis: dynamic smart:filter for a consistent sound

Studio or live: choice of linear-phase or minimum-phase EQ filters

Filter variety: up to 24 standard filters for manual fine-tuning of tracks

Features:

Automatic correction of annoying resonances, difficult frequency ranges and spectral imbalances

Optimized interface: slim and intuitive

Dynamic analysis mode for continuous adjustment of the input signal

Choice between linear-phase or latency-free filters

24 filter bands available

Complex mid-side matrix, including M/S panning and side balance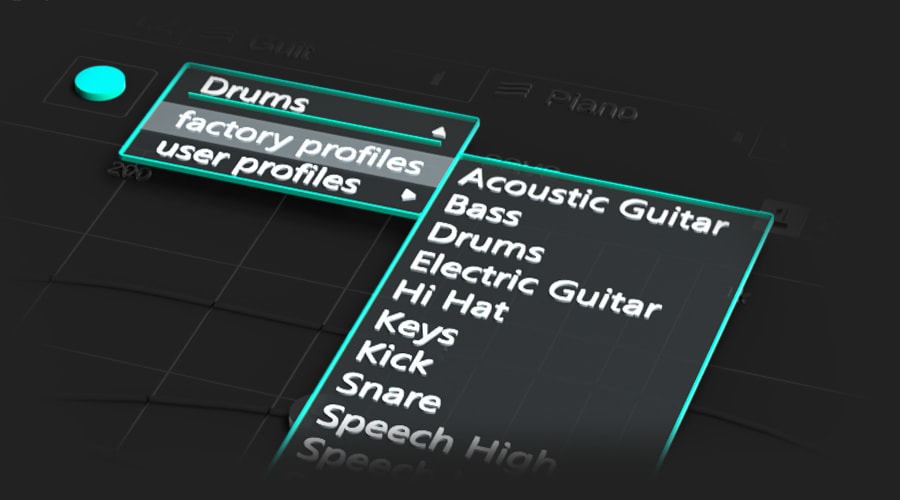 Group function:
Cross-channel processing

Up to 6 channels can be grouped and divided into 3 hierarchy levels
Spectral masking effects are reduced and factored out for a transparent arrangement
system requirements:
PC : Windows 10 (64bit), AAX 64bit, VST/VST3 64bit.
MAC : Mac OS X 10.12 and higher, AAX 64Bit, AU64 Bit, VST/VST3 64Bit
Why is it smart?
The Sonible smart:EQ3 analyzes the input signal and corrects problems such as interfering resonances, problematic frequency ranges and general spectral imbalances. It is a professional software equalizer with groundbreaking A.I. technology for transparent mixes of all kinds. The plug-in's self-learning, so-called smart:engine, analyzes every incoming audio signal and generates a detailed filter curve.

What do I get out of it?
These tailored filter curves provide a natural tonal balance. The result: more clarity in the overall mix, more punch in individual tracks and accurate suppression of harsh frequency ranges.
What's New?
New features include the group function with intelligent cross-channel processing to reduce spectral masking effects in competing frequency ranges, as well as the option to switch the smart:filter to a dynamic analysis mode for ongoing adjustment to the input signal. In addition, there is the option to choose between linear-phase and latency-free filters. This is especially helpful when switching between live and studio applications.

1 Review
5 Stars

1 Customers

4 Stars

0 Customers

3 Stars

0 Customers

2 Stars

0 Customers

1 Stars

0 Customers
No reviews for the selected language available.
The Largest Music Store in Europe
Music Store professional in Cologne
DV247 Music Store in London
Video: Synthesizer
Video: Piano Center
Video: Keyboards